Sharing love for a happier and brighter world!
The Hanwha Social Contribution Operation Committee is established and run at each of Hanwha business
operations across the nation. As a body composed of employee volunteers representing each job function
and position level, each committee has authority to deliberate and make decisions regarding the Bright World
Fund in order to ensure the transparent execution and efficient operation of the Fund.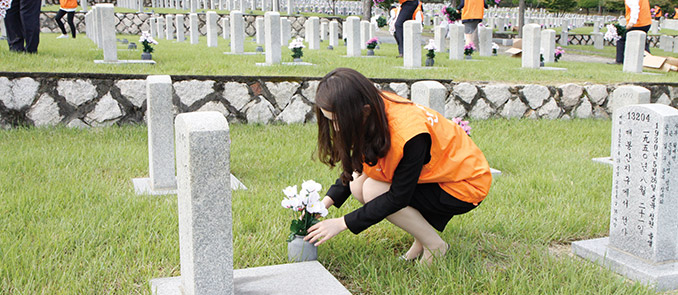 To encourage our employees to actively participate in our philanthropic efforts and contribute to society,
each committee meets at least once every quarter. In each meeting, it reviews the social contribution
activitiesof the previous quarter and deliberates on the plan of volunteer programs for the next quarter,
ensuring that our social contribution activities are not overly focused on certain target groups and are
carried out appropriately.

In addition, we have built a strong network among these committees to help them complement
their strengths and weaknesses, allowing them to share knowledge and better-tune their social contribution
efforts to meet the specific needs of their respective communities effectively and proactively.